The 14 Tracks On Camila Cabello's New Album, "Romance", Ranked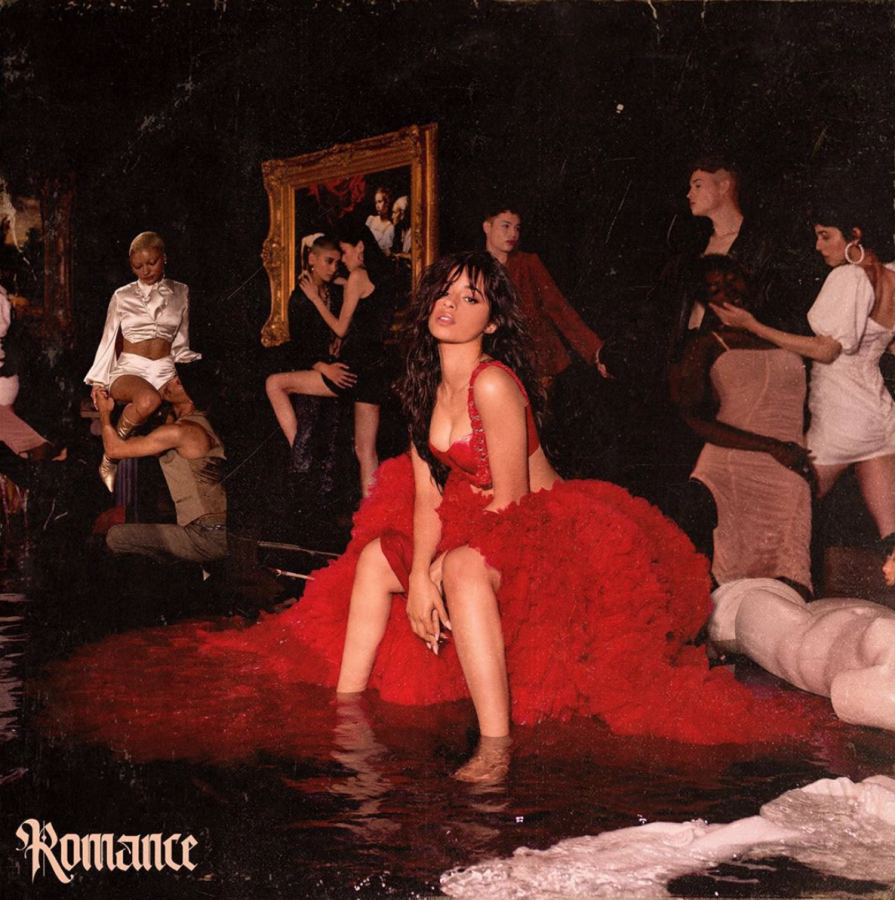 On Friday, December 6, pop artist Camila Cabello released her second solo LP, titled 'Romance'. It debuted at #3 on the Billboard 200 with 86,000 album equivalent units sold, and with 40.6 million clicks in the first week, it had the 3rd largest streaming debut by a female pop artist this year. In 'Romance', Cabello further explores her songwriting skill, helping to write all of the songs on the 14 track album.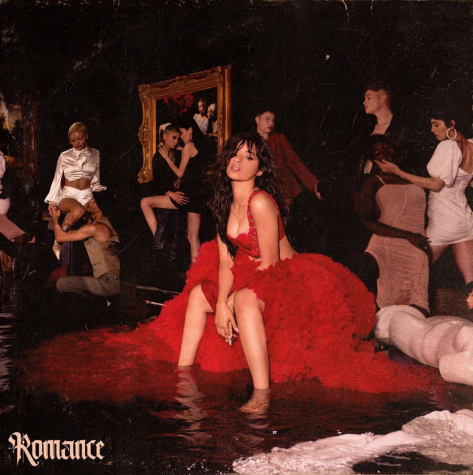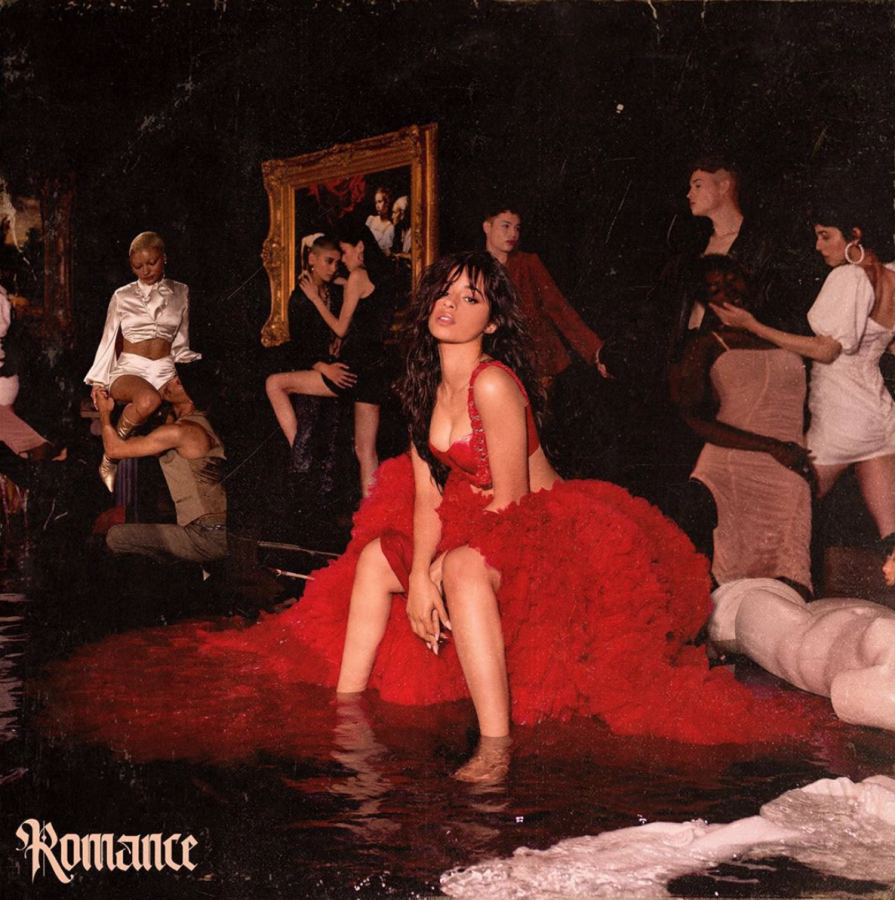 'Romance' explores the different stages and facets of love, from craving someone's love, falling for the wrong person, moving on from a toxic relationship, slowly falling in love with all of someone's little quirks, bringing a significant other home for the first time, to accepting that you're worthy of love.
Throughout, Cabello displays her impressive vocal range, exploring slower verses and higher pitched choruses, and showcasing her natural soprano. As with her first self-titled LP, Cabello incorporates her signature Latin vibes intermingled with catchy pop. In 'Romance' she also experiments with vintage rock 'n' roll and plays with new autotune techniques.
Ultimately, 'Romance' is a beautiful tribute to love. While at times, the use of autotune is excessive, and some of the song concepts border on cliche, this album is a cohesive and delicate work of pop music that should find a loving home in the music libraries of hopeless romantics around the world.
From worst to best, here is my ranking of the 14 tracks on 'Romance':
My Oh My (feat. DaBaby)
One of two duets on the album, "My Oh My" feels a little too simple and autotuned. It feels like Cabello leans too much on the star power of DaBaby, a popular young rapper, to carry the weight of the song. I personally don't think Cabello needs to throw a trending artist into a song to get more clicks. The song starts off with an unexpected horror-movie esque scream, before advancing to a slow and steady beat that carries through the verses and the chorus. The echoes of "my oh my" and "so am I" in the chorus are a nice touch that elevates the song, but ultimately, "My Oh My" feels overproduced. The storyline of a good girl turning bad to get with a bad guy has been overdone, and DaBaby just doesn't add much to the song.
Feel It Twice
"Feel It Twice" feels like it was rushed into production in double the time of the other tracks. The track does a good job of showcasing Cabello's voice, but for a slow song it feels rushed. Throughout the song, she sings faster and faster until she reaches the bridge, where she subsequently slows. I don't love, though, that the last 35 seconds of the song is only "oh's". The song sounds pretty, but among all the other gems on this album, it doesn't shine bright enough.
Living Proof
In "Living Proof," Cabello plays with new pop techniques. It's another slower song, detailing why she loves intimacy with her lover. "Living Proof" opens with kids talking in gibberish, and the sounds of hands clapping. The bridge is the best part of the song, becasue it really showcases Cabello's vocal range. However, the song sounds very one-note, as if as long as you've heard one part of the song, you've pretty much heard it all. Another critique is that the lyrics are simplistic and some don't make much sense: why would Cabello want to be painted as a Van Gogh? Although the song would be perfect for dancing, "Living Proof" just doesn't leave an impression, and as soon as the song ends, it fades from memory.
Used to This
Cabello sure seems to love three-word song titles. "Used to This," a modern, and more techno-inspired track, is a catchy song with less depth than many of the ones on 'Romance.' It sounds overproduced and overly autotuned, but Cabello's lyrics give this song a much-needed boost. After ten seconds of city sounds, cars honking, she sings, "No I never liked San Francisco, never thought it was something special, till I kissed you there." This line serves as a strong hook that entices you to listen to the full song. The chorus sounds similar to many other pop songs dominating the airwaves, especially as Cabello transitions to a softer tone to sing, "It's gonna take me a minute, but I could get used to this." Another offputting feature of the track, however, is that the chorus is almost entirely made up of Cabello repeating the line that inspired the title: "I could get used to this." The verses are so well-written that I expected more from the chorus. "Used to This" is a little too repetitive for my taste, but it is a solid pop song.
Cry For Me
"Cry For Me" was released as a single on October 4, 2019, prior to the album's complete release. It's a typical pop song with a classic beat throughout, the kind where you almost feel like you've heard it before. It's definitely a song that is very similar to the tracks from her self-titled first album, and it has strong lyrics. Arguably the best line is the opening of the second verse, where Cabello plays with her tone, singing, "See that pretty life in pictures, see her lips erasing me, you're so good to her it's vicious, yeah she should be thanking me." The production here turns "Cry For Me" into an extremely catchy song that lingers in your head, which is part of what makes it such a strong single. If only Cabello could escape the curse of cliché storylines, with this entire song about how a new girl stole your guy, then "Cry For Me" would have stood out a little more.
Liar
Going back to her Cuban roots, "Liar" is a Latin inspired track with an energetic beat that makes you want to stand up and dance. Throughout the song, a deep beat and claps fill the space in between her words, and Cabello holds an impressively long high note as she sings "I don't believe in myself when I say I don't need you" in the bridge. The only problem I have with this track, besides my nitpicking that it took 11 songwriters to write it, is that "Liar" sounds like it endured one too many rounds of production effects.
This Love
The only song on 'Romance' tagged as explicit, Cabello sings about a toxic relationship, singing, "You know how to f*** me up than make it okay." Cabello sings this line repeatedly in the chorus, which is likely the reason behind her deciding to tag the track as explicit, in turn requiring the whole album to carry the tag "explicit." The song starts off softly with plucking guitar strings, but transitions into an emotional rollercoaster ride. One of the strongest lines on all of 'Romance,' Cabello sings, "Losing you I couldn't face, but to love you is worse, waiting for you just in case one day it doesn't hurt." All of the lyrics are really powerful. I love how the album covers all the different sides of love, and includes more somber tracks to complement the dreamy fairytale love notes. I just feel like this song had a lot more potential, and Cabello's voice wasn't the perfect fit.
Señorita
The "it" song of summer 2019, a sassy duet with Canadian pop star and songwriter Shawn Mendes, "Señorita" makes an encore after first appearing on the deluxe version of Mendes' self-titled album. Everyone and their mom has heard this track, but for good reasons: it's catchy, it has a good beat, and it's just a really fun song. Another track influenced by Latin music, it harkens back to the music on Cabello's first album and is extremely similar to a lot of Mendes' music. Mendes and Cabello's voices compliment each other well, but so do their personalities: they have reportedly been dating since July. The couple has been photographed together on numerous occasions and have done several steamy live performances of "Señorita." They each sing their own verses, chiming in to provide background vocals, and then sing the pre-chorus, chorus, and bridge together. It's a really pretty song that definitely deserved to hit #1 on the Billboard Hot 100 Chart, but like all major hits, it has been overplayed and overhyped past what it can deliver.
Shameless
Released early, as one of the lead singles from the album, "Shameless" peaked at #60 on the Billboard Hot 100, and received a music video that debuted on September 5, 2019. It sounds like a typical pop song with simple lyrics and basic beats, especially as Cabello repeats "No-oh, uh-uh, don't wanna do this now" four times in the post-chorus, but it really shines because it showcases her impressive range and vocal abilities. It also stays in your head, and you can't help but sing along. "Shameless" is written about the feeling of wanting someone desperately and asking them to love you back shamelessly. It just makes you want to dance around shamelessly, singing along as Cabello sings, "I need you more than I want you, need you more than I want you."
Bad Kind of Butterflies
"Bad Kind of Butterflies" is a haunting song describing the anxiety of falling for someone new while still in a relationship. It's a very pretty song that takes you beat by beat through a slow and gentle journey, and it is unlike anything Cabello has put out so far. She uses a vocoder to achieve some synthetic sounds, including a vibration for a higher pitch, but there are some parts of the song that show how piercingly and beautifully strong her voice is. "Bad Kind of Butterflies" follows her usual strategy of alternating the pitch of the chorus and verses, from high to low. It's a unique song, and for that reason, it stands out among many.
Easy
Another song that was released before the full album, "Easy," grabs you and doesn't let go. It sounds very similar to the trendy pop songs from this year, and top hits from other female pop stars like Ariana Grande or Selena Gomez. You can hear the production effects that layered her voice, but it makes the song sound more delicate. "Easy" describes the realization that you can be loved. I love this track for it's gorgeous and descriptive lyrics, like "You tell me that you'd rather fight than spend a single peaceful night with somebody else," or "You really, really know me, the future and the old me, all of the mazes and the madness in my mind." The bridge is filled with very high notes, but her voice never cracks. "Easy" is easily one of the top tracks on this album.
Should've Said It
A wonderful revenge song, Cabello plays the heartbreaker in "Should've Said It," as she sings about turning down an ex's attempts to win you back. The song plays with some classic rock inspired sounds, and reminds me almost of Taylor Swift's style of songwriting with Dua Lipa's singing style. Once again, the lyrics are the stars of the show, with lines like "I was crazy for you, all caught up and confused, love was broken for me, now it's broken for you," and "Isn't it something that I get more when I'm giving you nothing? Isn't it magic, that when you stop looking for it, it happens?" Cabello varies the pace of her delivery to create a more interesting song that holds the listener's attention, while once again the bridge shows off her vocal prowess. It's definitely a gem on this album.
First Man
"First Man" is the final song on the album, and arguably the most meaningful. It's a very sweet tribute to Cabello's dad, whom she sings about as the first man who loved her and the first man she loved. The lyrics are beautiful promises to her dad that she is safe and in love: "I'll see you in the morning, no of course he won't drink and drive. Can you say bye to mom for me? Oh, you'll like him, he's really kind, and he's funny like you sometimes, and I found someone I really like maybe for the first time." This song pulls at your heartstrings and expresses a different type of love; one different from all the other kinds of love displayed on 'Romance,' and different from the way love is commonly depicted in pop music. It's one of the slower and more melodic songs on the album. Cabello sounds so hopeful, happy, and angelic as she sings "First Man." This song is a hopeful testament to the eternity of love, and a reminder that your parents loved you before anyone else. Cabello promises her dad that she won't leave him, and sings, "You held me so tight, now someone else can, but you were the first man that really loved me." I love that she included this track about love rather than romance.
Dream of You
Though it was extremely difficult to choose, "Dream of You" wins the title of my favorite song on 'Romance,' because more than any other song on the album, it captures the essence of love. It's a slower song with a slow opening, and is a delicate song that's practically a love letter read aloud. Cabello lists all the little things she loves about her boyfriend, singing "He's a bad dancer, he's a right answer, he's a shy singer most of the time unless it's him and I." From this song alone, you can hear how deeply in love she feels. I can already feel that it will become a timeless love song played at countless weddings. Especially in the chorus, Cabello emphasizes the vowels of the words, specifically on the words squeezed and dream, making the track sound more magical. While most of the song is slow, she speeds up the bridge as she builds to the part where she repeats "I dream of you." Then the song slows again to the last line, which sounds like a whispered spoken promise. I love this song because it is a reminder that sometimes love can be for always.
About the Writer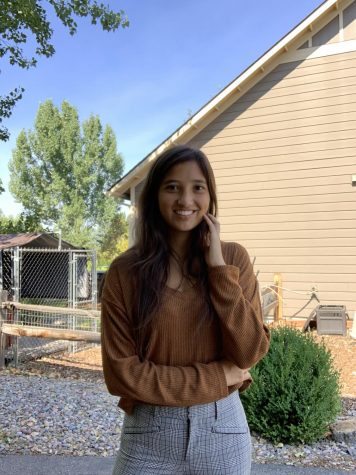 Ali Caudle, Co-Editor
Just a girl who fell in love with journalism and never looked back. This is my second year with the Lance, and I also play soccer and swim for Hellgate....