Should you go to the Field of Screams?
The Field of Screams is a corn and hay maze that stretches over 3 acres in Victor, Montana. The spooky location and nighttime setting is the perfect place to experience what it's like to live in a horror movie. Start off the venture by walking through 10 foot high corn stalks; then find yourself in fog filled shrinking tunnels, playgrounds infested with clowns, and of course, graveyards possibly haunted by ghosts. The admission fee is only $17 at the cite or $25 to get a VIP pass and skip the line.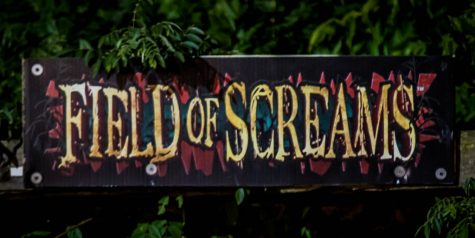 The Field of Screams is open September 27th to November 2nd on Wednesdays, Fridays, and Saturdays. It opens at 7:30 and closes at 10:00 on Fridays and Saturdays; and on Wednesdays it's open from 7:30 to 9:00. There are also escape rooms during normal business hours, and kids can enjoy a "you pick" pumpkin patch, wagon rides, and a kid friendly "haunted playground". 
I decided to go with five of my friends to experience this attraction and get in the Halloween mood. The drive to the Field of Screams from Missoula is about 30 minutes. We left Missoula at about 7:30 and arrived there around 8:00. As soon as we pulled into the parking lot we could see that the parking lot was almost completely full and the line wrapped around four different switch-backs. 
We all bought the $17 ticket at the booth and started waiting in line. An hour had passed and we were only half way through the long line, and people with VIP tickets were going ahead of us. By the time we were in the last switch-back we had all wished we bought a VIP ticket, as they were only $8 more than the ticket we had purchased. It would have saved us about 2 hours of waiting in line. If you're looking to get right into the Field of Screams as soon as you arrive, it would be smart to purchase a VIP ticket. 
Although we waited about 2 hours in line, there were some benefits. There is a concession stand with hot chocolate, candy, and other drinks which was really nice for the long wait. It was also nice to wait in line because there was music playing and it was really a great way to spend quality time with your friends. There was also a place to take pictures and a clown wandered the line which keeps you on your toes. 
Finally, we arrived at the beginning of the field of Screams. We all walked through the first door and the corn stalks rose above us. The suspense already started building up because you never know when someone is going to jump out and scare you. Personally, I am scared of my own shadow, so if you are afraid of everything, I suggest taking someone with you that doesn't mind if you hold onto them. The setting of the Field of Screams is perfect. The tall corn hides so many mysteries behind them. Every time someone jumped out, they terrified me when I was least expecting it. 
Since the field is a whopping 3 acres, it is nice because there are short suspenseful breaks in between new characters jumping out to scare you. You can get comfortable with walking through intricate settings such as broken down busses, pet graveyards, and creepy doll rooms before someone jumps out of the blue and terrifies you. 
Just when you think you're at the end of what seems like a horror story, a chainsaw man jumps out of nowhere. When we finally got through the Field of Screams, I couldn't stop thinking about how worth it the long wait was. There are also pictures taken inside the field when one of the characters jumps out to scare you. If you want to treasure that moment the pictures are only $5, and some of the expressions are priceless. 
Overall, the Field of Screams was the perfect way to get in the Halloween mood with friends. The ratio of being scared, but still getting the chance to take in the awesome scenery, was perfect. I think the wait was worth it, but if you don't want to wait, I suggest the VIP ticket. If you enjoy being scared, Halloween, and spending time with friends, then this is the perfect activity for you. 
About the Writer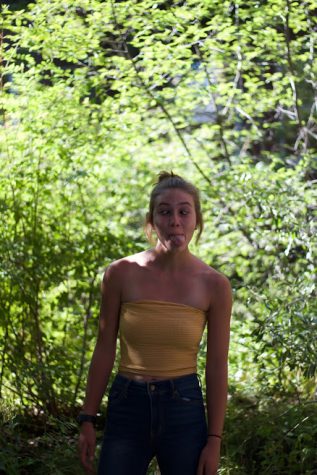 Maggie Vann, Co-Editor
Hi, I'm Maggie Vann, and I'm a senior at Hellgate high school. This is my third year in Lance and first as Co-Editor. I've enjoyed expressing my creativity...